28.7.2021 LITTER "D" MES AMIS DE MAFINNS IS ON THE WAY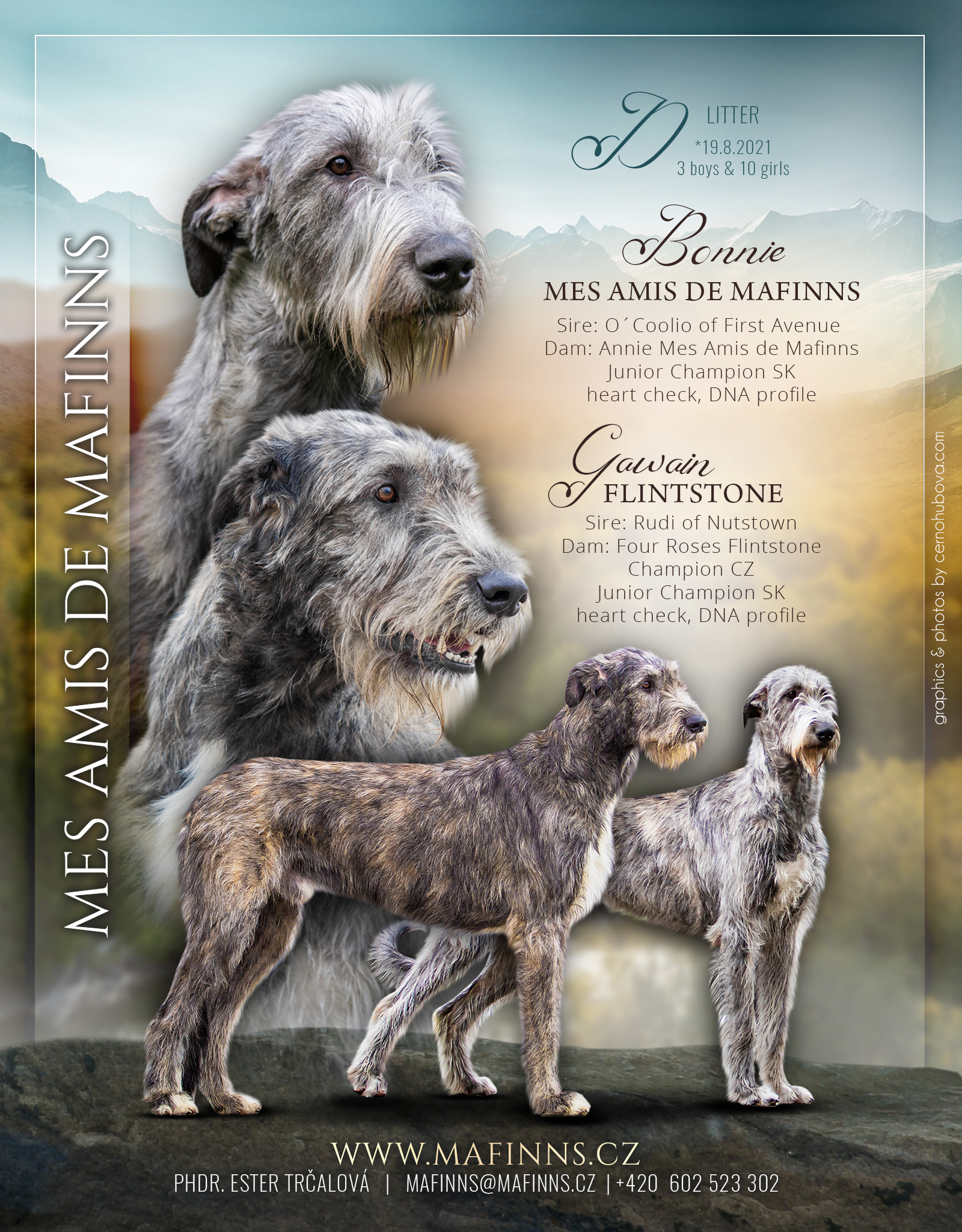 INTERCANIS BRNO, 27. 6. 2021
Judge: Iveta VojtekovŠ (SK)
Badon Mes Amis de Mafinns - open class: Exc.1 (6), CAC, CAC »MKU, CACIB, BOB
Bonnie Mes Amis de Mafinns - open class: Exc.3 (9)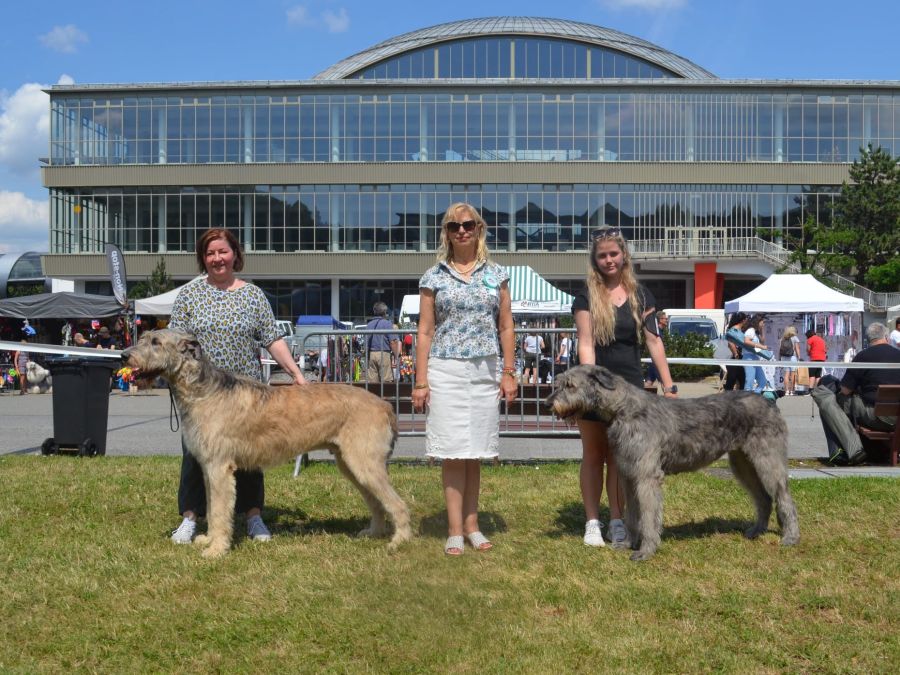 6.6.2021 ART BECAME GRAND CHAMPION
We are over the moon to announce that our Artin - C.I.B. Artorius Mes Amis de Mafinns (C.I.B. Mauro Paluduz x C.I.B. Finnsech Really Irish) got today CAC in champion class at Spilberka show in Brno and became Czech Grand Champion.
We are so proud of our boy.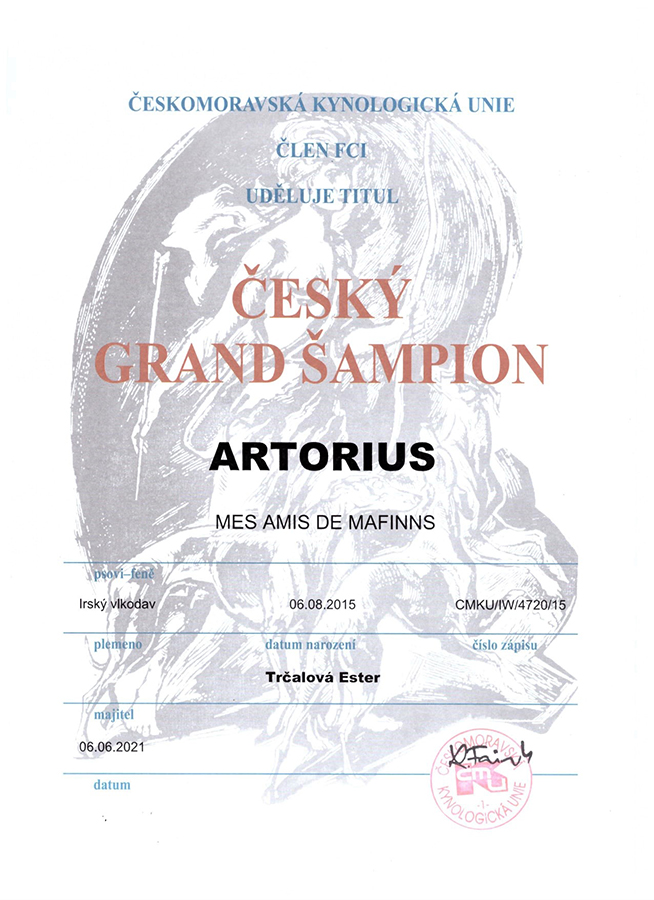 31.3.2021 ART BECAME FATHER OF 11 BLACK PUPPIES IN SLOVAKIA.
All the best wishes to the babies.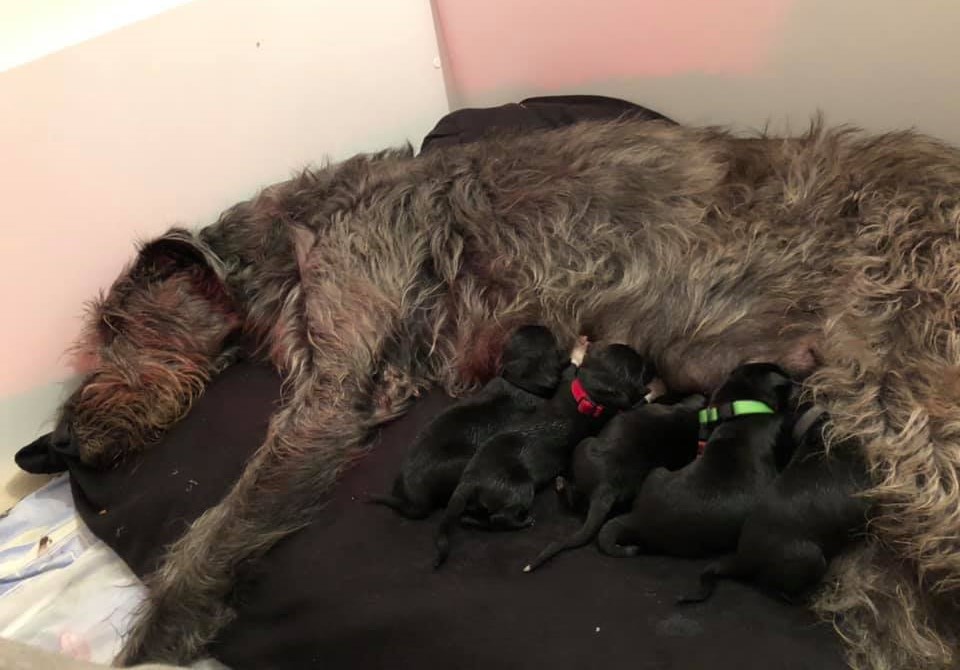 03.03.2021 ART IS GOING TO BE FATHER
This time puppies sired by him are going to be born at slovak kennel Malkia Garden!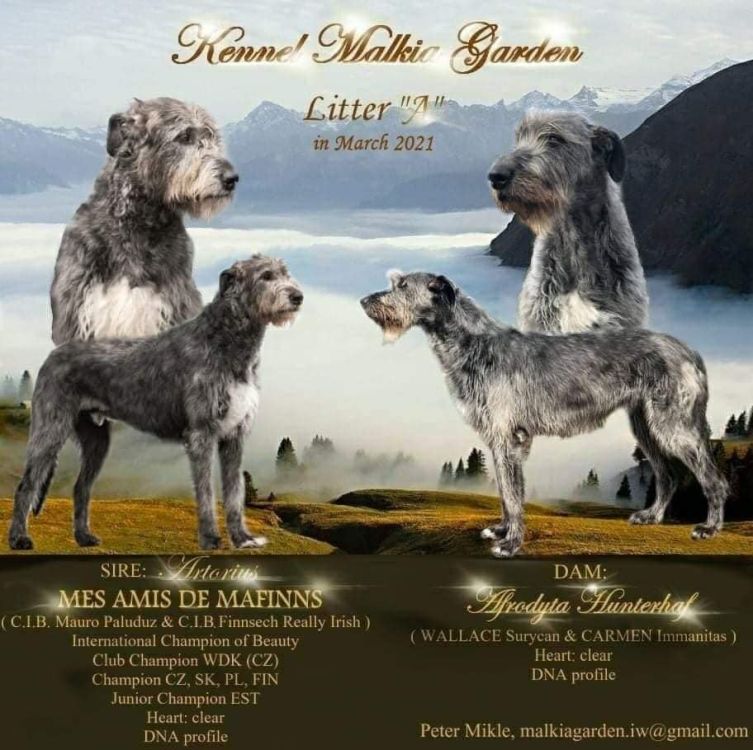 24.2.2021 BADON IS FATHER FOR TEH FIRST TIME
11 lovely puppies were born in kennel Flinstone - 5 boys and 6 girls.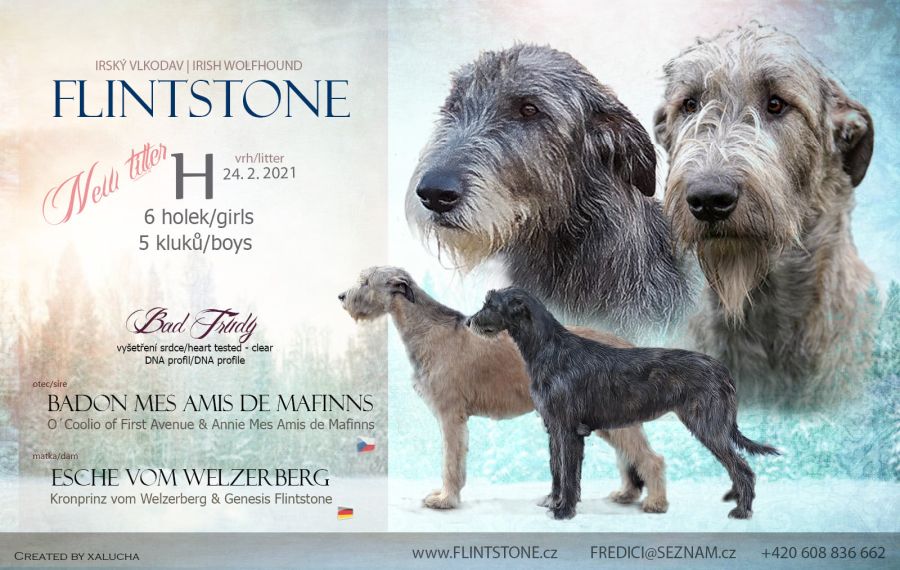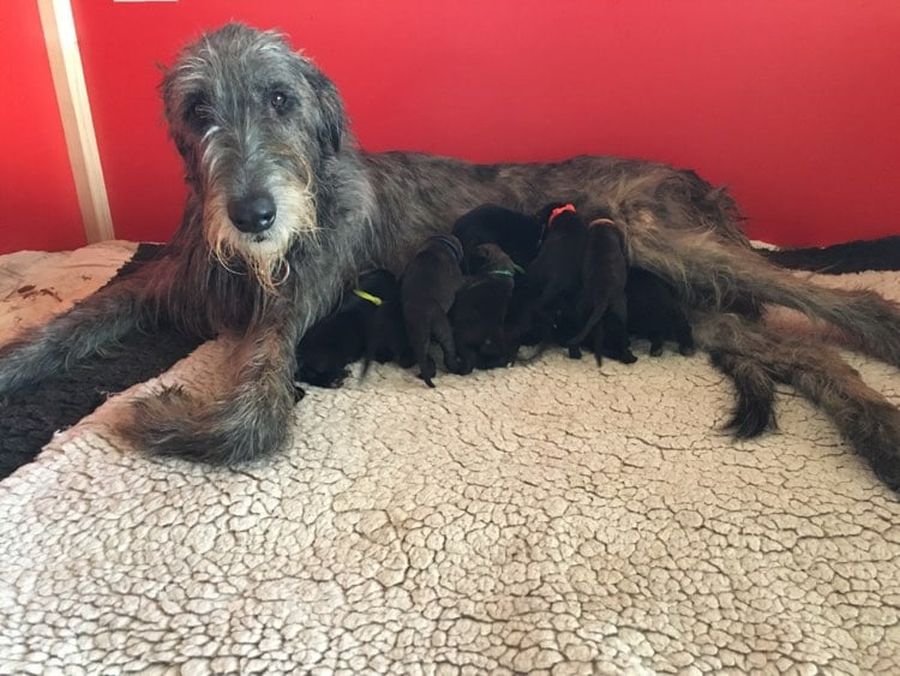 6.2.2021 ANNIE - 5 AND HALF YEARS - OUR HUGE LOVE.
26.1.2021 BADON (2 YEARS AND 2 MONTHS) IS GOING TO BE FATHER.
26.1.2021 TODAY AGAIN THE DORN METHOD (3rd part) WITH JANA.
For the first time also the babies Connie a Corann.
NEWS FROM 2020: HERE